Onyx bundle:

3D plant creators:






Renderings:

Free plants:

And finally:




---
---
---
---
---
---
---
---
---
---
---
---
---
---
---
---
---
---
---
---
---
---
---
---
---
---
---
---
---
---
---
---
---
---
---
---


---
---
---
---
---
---
---
---
---
---
---
---
---
---
---
---
---
---
---
---
---
---
---
---
---
---
---
---
---
---
---
---
---
---
---
---

Onyx Computing, Inc., located in Cambridge, Massachusetts, USA, is a software development studio specializing in the design and development of knowledge based systems for procedural modeling of vegetation. The company was founded and incorporated in 1992 by Dr. Bojana Bosanac and Pjer Zanchi.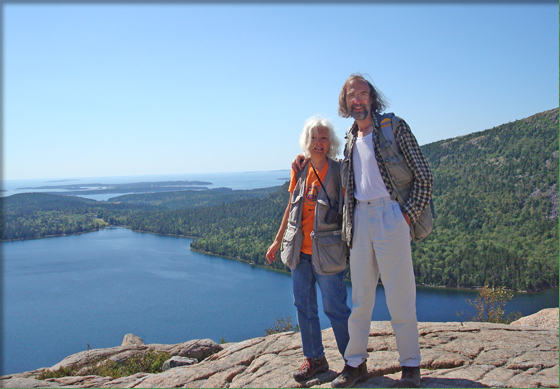 The history of Onyx Computing goes more than twenty-five years back when Dr. Bojana Bosanac, the president of Onyx Computing and the chief scientist, began her doctoral research at the Harvardís Graduate School of Design. While at Harvard, Ms. Bosanac was involved in the research and development of knowledge-based systems for computer modeling of plant forms. The research was a multi-disciplinary endeavor which required the knowledge in botany, visual arts, design, and software engineering. Ms. Bosanac used these different fields in defining a novel, synergistic approach to procedural modeling which was the basis of the first TREE parametric modeler that followed several years later. After earning her doctoral degree, Ms. Bosanac and her husband Pjer Zanchi, who was by that time already an accomplished design engineer and manager, decided to start Onyx Computing.



Our Philosophy

We are scientists and artists and engineers bewildered by miraculous beauty of plants and all our products are at first and foremost an expression of that. Having studied plants in the field for so many years, we have come to appreciate them for their beauty and we feel we owe them the portraits to the best of our abilities. This thought has carried us through the toughest development work and we believe that it has brought ineffable quality to all our products.


We do not care much about conventional marketing and selling tools to reach our customers. Instead, we have put all our trust in our products to attract without being pushed onto the customer. This has brought the finest group of people into our camp.


We do not cut corners in providing technical support to our customers. The good, old telephone and live voice is preferable to even email. Our customers are regarded as extended family and our technical support has always reflected that attitude.



Milestones


1992 -- TREE, our first product, the first ever developed tree parametric modeler is released. It cuts down the time spent on modeling dramatically and adds natural beauty to trees generated with the software. The scenes populated with those trees begin to look as if taken directly from the nature. In the same year, TREE was recognized among the best computer graphics software earning MacUser Editorís Choice Award.


1993 -- TREE Professional gets additional generator specifically designed for modeling conifer trees. This broadleaf-conifer duo covers even wider variety of tree species and pushes standards of quality and performance higher up.


1994 -- TREE Professional gets additional generator, the first ever developed parametric modeler for palms. The quality, beauty, and variety of palms the software can create has, even to this day, not been surpassed.


1996 -- TREE STORM, the first ever developed plugin for trees on the wind is released. It causes unparalleled excitement among animators, movie makers, and computer graphics enthusiasts all over the world. This is the first time the software enables trees to move on the scenes. What an achievement! Even to this day, TREE STORM remains the standard of performance.


1997 -- TREE Professional for Windows platform is released.


1998 -- TREE STORM plugin for 3ds Max is released.


1999 -- TREE Classic is released. It is a junior package to TREE Professional made for those who prefer working with images rather than 3D models and for those that use TREE Storm plugin.


2000 -- Sun light is incorporated in TREE's proprietary rendering engine. The algorithms we have developed particularly for this purpose are capable of depicting all the nuances of sun reflection, translucency, changes in color, and multiple shadow depths that occur when the sun casts its light on a tree. Our algorithms capture all these natural effects with unmatched fidelity. And all of this is done in seconds and without any additional RAM requirements. It is yet unseen, unorthodox, and highly innovative approach to rendering.


2001 -- BAMBOO, the first dedicated parametric modeler for bamboos is released. The generator has captured the plantís structural beauty and the elasticity, endurance, and tenacity for which bamboos have earned a special place in Chinese and Japanese cultures. The software models single culm bamboos and bamboos in groves. And it features continuous bamboo growth, a very special treat for bamboo lovers which adds to the beauty and poetry of this plant.


2002 -- OnyxTREE Suite of parametric modelers for Mac OSX platform is released.


2003 -- New version of OnyxTREE STORM plugin for ElectricImage is released. We have introduced the novel concept of plugin whose primary role is to act as a communicator between the host application and our standalone modelers. This has given customers the ability to take advantage of all the parametric power of our modelers without having to leave the host's environment.


2005 -- OnyxFLOWER, the first dedicated parametric modeler for flowers is released. The software raises standards of perfection in parametric modeling even higher. This is so far by far the most complex and demanding piece we have ever developed. It took us two years to do it which is in itself unprecedented in today's world of chasing instant successes and money rewards. But we find it impossible to move forward if not willing to embark on such projects. And, this one is sure to win hearths and minds of many users around the world.


2005 -- OnyxTREE Suite is renamed to OnyxGARDEN Suite. The new name reflects the fact that our current suite of modelers includes plant families and species other than trees and it reflects our ultimate aspiration to offer the tools that effectively create and model all the plants necessary for building virtual gardens and landscapes.


2008 -- OnyxGRASS, the first dedicated parametric modeler for grasses is released. The modeler creates a wide variety of decorative grasses, wild grasses, and grass covers. As with all of our development, OnyxGRASS is the result of in-depth research of botanical literature, photographic material, and numerous field studies. And all of the extensive work and time put into the development coupled with our skill, expertise, and passion has produced yet another jewel.


2008 -- A proprietary ONX 3D object file format is released. At this time, OnyxGRASS is the only modeler that supports ONX file. Other modelers will follow in the future.


2008 -- Onyx2Max, the ONX import plugin for 3ds Max is released. The plugin enables our Max users to import Onyx plants to Max as ONX 3D object files.


2009 -- TREE STORM 2010 and Onyx2Max 2010 plugins for 3ds Max 2010 are released.


2010 -- OnyxGRASS 2 is released. The major feature is 3D terrain OBJ import and spreading grass over that surface and export it out. In addition we ensured Windows 7 compatibility and issued minor release of all our Onyx titles.


2011 -- TREE STORM 2012 and Onyx2Max 2012 plugins for 3ds Max 2012 are released.
2011 -- OnyxTREE BROADLEAF 7030 and OnyxPALM 7030 are released. These modelers export wind 3d tree sequence export to LightWave, Cinema, Modo, Maya, etc.
2012 -- TREE STORM 2013 and Onyx2Max 2013 plugins for 3ds Max 2013 are released.