Onyx bundles:


3D plant creators:






Max plugins:


Shop:

Renderings:

Free plants:

And finally:




After installing OnyxTREE STORM and playing with it in just a matter of minutes, I must say...WOW!!! Great work! [Lars G., digital illustrator, USA]


OnyxTREE STORM is expanded version of a very popular plugin for ElectricImage Animation System. It connects OnyxTREE creators to EIAS, thus making all the power and functionality of all four OnyxTREE creators available to the user during the scene composition.


Key OnyxTREE STORM for EIAS Features
Speed

Supports BAMBOO, BROADLEAF, CONIFER, and PALM creators

Interactive changes of all plant parameters

Wind

Growth

Random variation

Color-per-vertex

UV mapping coordinates

Natural leaves

Two preview modes

Convenience

Multi-platform


OnyxTREE STORM is based on advanced, extremely powerful communication protocol which was invented by Bojana and Pjer. STORM communication protocol enables direct transfer of 3D vegetation from Onyx modelers to EIAS. And it makes the animation of wind and growth possible. Moreover, all the parameter changes made in any Onyx modeler will automatically register and the corresponding plant on the EIU scene will change accordingly. Besides its totally new concept and the new power that comes with it, new STORM also brings about some long awaited features like UVs for texture mapping, the mapping of real leaves, speed optimization for static trees, and 50% reduction of RAM requirements for modeling. It supports network rendering.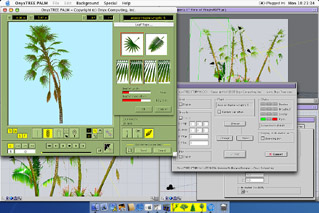 Interactivity. When you want to change, for example, leaf shape of a palm in the scene, invoke STORM, it brings-up the respective Onyx creator, adjust the leaf shape attributes there, and the change is reflected to the palm on the scene. Very interactive control of size, shape, color, polygon count, or any other parameter.


Speed. Since OnyxTREE STORM delivers trees directly into the scene and no data files are generated, the positioning of vegetation on the scene is fast.



Only STORM enables you to create authentic animation of trees on the wind.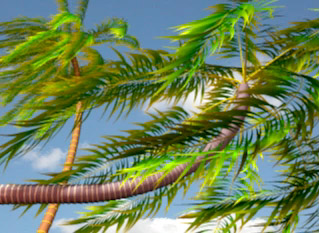 Two preview modes. Once the scene is composed or even during the build up you can switch from detailed to bounding box mode to speed up screen updates.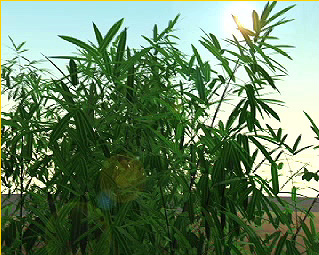 Only STORM enables you to create animation of biologically faithful growth of bamboos.



Multi-platform. STORM comes for Macintosh and Windows for EIAS.



Random variation. You can place many trees, which are slightly different than the original tree, by checking in the randomize button. This is ideal for building tree-lined streets and forests.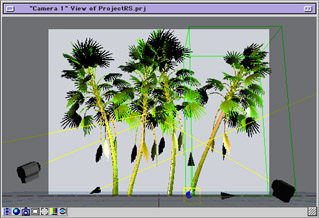 STORM is faster and requires half of the modeling RAM over the previous version.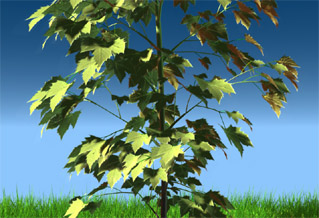 STORM supports UV mapping and applications of scanned leaf images, bark texturing, etc.


Convenience. Bring Onyx vegetation in EIAS scene without ever saving and importing FACT files.


The default material setting for trees is color-per-vertex. The colors you set in OnyxTREE creators will produce beautiful and highly realistic results. The key point is that rendering objects containing Color-per-Vertex material is much faster than texture mapped ones.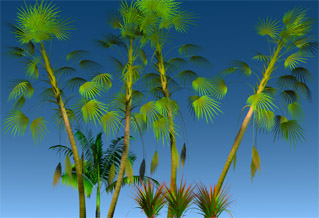 Win System Requirements

EIAS 7, 6.x, 5.x, 4.x
One or more Onyx creators version 6
PC with Intel Pentium or compatible microprocessor

Vista, WinXP, Win2000, WinNT operating system

CD drive

800x600 24bit display support


Mac System Requirements

OnyxTREE STORM requires EIAS 4.x through 6.5
Note that OnyxTREE STORM does not work with EIAS 6.6 or 7 for MacOSX.
One or more Onyx creators version 6
Macintosh computer

MacOS X operating system

CD drive

800x600 24bit display support


US$ 495.00

You can order from our secure web store, or simply call us at 1-617-876-3876, 9:00-17:00 EST (UTC -5 hours), and place your order over the telephone.